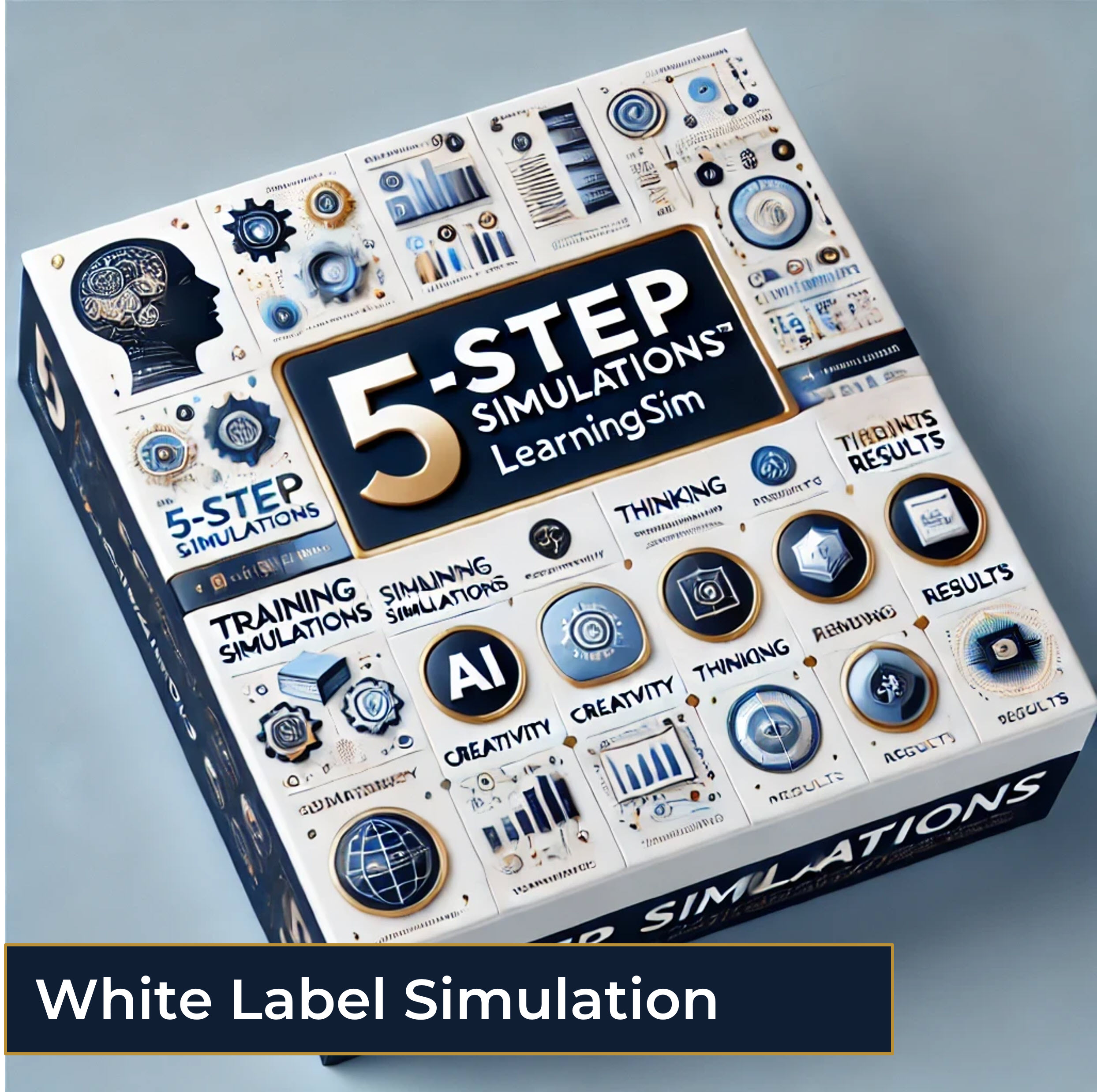 This packet of 10 presentation skills scenarios is designed to accompany 5-Step Simulations™ with detailed notes on situations, purpose, audience, and conditions or instructions for each scenario.
Product Description
This packet of 10 detailed scenarios is designed to accompany 5-Step Simulations™ for people who are improving their presentation skills. These scenarios cover several common presentation situations. Select scenarios that most closely match your learners' own presentation needs, and have them use these scenarios to practice their skills.
This simulation requires access to the information and tools normally required for the kind of presentations the learners are expected to give. This may include presentation software, such as Microsoft PowerPoint®, and an appropriate presentation setting. Also, a partner or group may be required, depending on the nature of the presentation and the kind of environment you want to create.
Trainer Preparation: Select one or more scenarios appropriate to the needs of your learners. (For example, if your audience is focused on making effective monthly operations presentations, give the learners copies of the Operational Review scenario and have them use it to practice.) Review the Presentation Skills 5-Step Simulation™ instructions. Provide access to other resources required, as appropriate.
Skills/Competencies Applied: Presentation skills, job skills, public speaking.
Time: varies, depending on the topic and situation